Recommended Japanese used cars for KENYA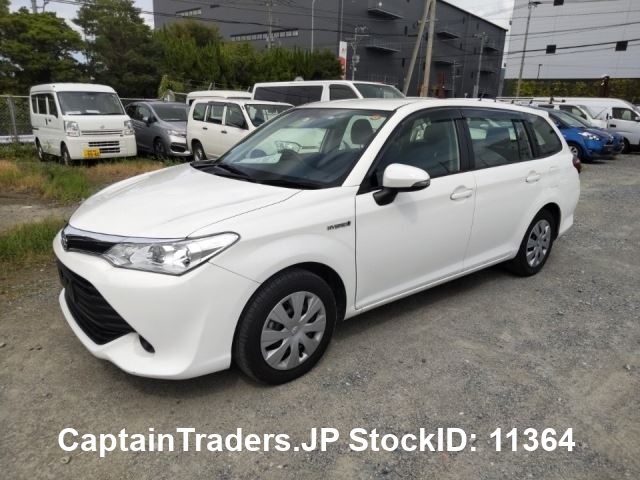 Photo

Stock No.
Make/Model/Color
Reg.Year / Month
Capacity /
Engine Code
Mileage
Trans Steering
Location
FOB Price
Total Price

11382

TOYOTA / COROLLA FIELDER
NKE165-8043002
(Silver)



2016 / 9

1490 CC
(1NZ-1LM)
125,727

Automatic (Right)
MBSA
ETD 2023-11-10


ETA 2023-12-17

$5,600

$5,457

Save: 2.55 %

11364

TOYOTA / COROLLA FIELDER
NKE165-8038743
(White)
(G HYBRID)


2016 / 9

1490 CC
(1NZ-1LM)
111,634

Automatic (Right)
MBSA
ETD 2023-10-30


ETA 2023-11-16

$5,900

$5,670

Save: 3.90 %

11352

TOYOTA / PROBOX VAN
NCP160-0053034
(White)



2016 / 9

1500 CC
(1NZ)
194,591

Automatic (Right)
MBSA
ETD 2023-10-28


ETA 2023-11-16

$3,300

$3,147

Save: 4.65 %

11283

TOYOTA / VITZ
NSP130-2243961
(Silver)
(U)
(PUSH START)

2016 / 8

1300 CC
(1NR)
65,165

Automatic (Right)
MBSA
ETD 2023-09-24


ETA 2023-10-29

$4,000

$3,526

Save: 11.85 %

11270

TOYOTA / PASSO
M700A-0040225
(Blue)

(PUSH START)

2016 / 10

1000 CC
(

N/A

)
74,061

Automatic (Right)
MBSA
ETD 2023-09-24


ETA 2023-10-29

$3,500

$3,038

Save: 13.20 %

11246

MAZDA / DEMIO
DJ3FS-141491
(Black)
(13 S)


2016 / 1

1300 CC
(

N/A

)
103,301

Automatic (Right)
MBSA
ETD 2023-10-10


ETA 2023-11-13

$4,300

$3,694

Save: 14.10 %

11235

NISSAN / NOTE
E12-493103
(Grey)
(X DIG-S)
(PUSH START)

2016 / 9

1190 CC
(HR12)
61,935

Automatic (Right)
MBSA
ETD 2023-09-24


ETA 2023-10-29

$3,000

$2,573

Save: 14.25 %

11215

TOYOTA / VITZ
NSP130-2239279
(White)

(PUSH START)

2016 / 7

1300 CC
(1NR)
106,982

Automatic (Right)
MBSA
ETD 2023-09-13


ETA 2023-10-16

$4,500

$3,805

Save: 15.45 %

11210

NISSAN / NOTE
E12-468098
(Pearl)



2016 / 3

1190 CC
(HR12)
72,159

Automatic (Right)
MBSA
ETD 2023-08-27


ETA 2023-10-08

$3,000

$2,537

Save: 15.45 %

11209

NISSAN / NOTE
E12-464439
(Pearl)



2016 / 4

1190 CC
(HR12)
122,504

Automatic (Right)
MBSA
ETD 2023-08-27


ETA 2023-10-08

$3,000

$2,537

Save: 15.45 %

11066

TOYOTA / PASSO
M700A-0046658
(Silver)



2016 / 11

1000 CC
(

N/A

)
10,491

Automatic (Right)
MBSA
ETD 2023-07-15


ETA 2023-08-24

$3,010

$2,333

Save: 22.50 %

10994

TOYOTA / PROBOX VAN
NCP165-0020229
(Silver)



2016 / 3

1500 CC
(

N/A

)
207,195

Automatic (Right)
MBSA
ETD 2023-06-12


ETA 2023-07-20

$3,400

$2,732

Save: 19.65 %

10913

TOYOTA / PASSO
M700A-0030035
(Silver)
(X LIMITED)


2016 / 9

1000 CC
(

N/A

)
54,510

Automatic (Right)
MBSA
ETD 2023-04-24


ETA 2023-05-31

$4,000

$3,245

Save: 18.88 %

11323

MAZDA / DEMIO
DJ3FS-160328
(BLUE)
(13 S LED COMFORT PACKAGE)


2016 / 8

1300 CC
(

N/A

)
61,340

Automatic (Right)
MBSA
ETD 2023-10-26


ETA 2023-11-16

$4,300

$4,003

Save: 6.90 %

Under Offer

11247

MAZDA / DEMIO
DJ3FS-306428
(Grey)

(PUSH START)

2017 / 1

1300 CC
(

N/A

)
103,301

Automatic (Right)
MBSA
ETD 2023-09-07


ETA 2023-10-16

$4,900

$4,209

Save: 14.10 %

Under Offer

11236

TOYOTA / PROBOX VAN
NCP160-0045327
(White)
(DX COMFORT)


2016 / 6

1500 CC
(1NZ)
46,238

Automatic (Right)
MBSA
ETD 2023-08-30


ETA 2023-10-08

$3,500

$3,001

Save: 14.25 %

Under Offer

11203

TOYOTA / NOAH
ZRR70-0512599
(Black)



2012 / 6

2000 CC
(3ZR)
63,249

Automatic (Right)
TNGA
ETD 2023-08-10


ETA 2023-09-06

$2,600

$2,179

Save: 16.20 %

Under Offer

11196

MAZDA / DEMIO
DJ3FS-151108
(Silver)



2016 / 5

1300 CC
(

N/A

)
58,000

Automatic (Right)
MBSA
ETD 2023-07-31


ETA 2023-09-05

$4,500

$3,710

Save: 17.55 %

Under Offer

11163

HONDA / STEPWAGON
RK5-1030564
(Black)
(SPADA)


2010 / 6

2000 CC
(

N/A

)
60,991

Automatic (Right)
TNGA
ETD 2023-07-26


ETA 2023-08-20

$1,890

$1,530

Save: 19.05 %

Under Offer

11155

MAZDA / CX-5
KE5AW-201864
(Pearl)
(4WD 25 S Pro Active)
(PUSH START)

2016 / 10

2500 CC
(

N/A

)
40,162

Automatic (Right)
MBSA
ETD 2023-09-24


ETA 2023-10-29

$12,100

$9,777

Save: 19.20 %

Under Offer

11148

HONDA / VEZEL
RU3-1204247
(Pearl)
(Z GRADE)
(PUSH START)

2016 / 4

1490 CC
(

N/A

)
92,361

Automatic (Right)
MBSA
ETD 2023-07-30


ETA 2023-09-05

$13,400

$10,827

Save: 19.20 %

Under Offer

11136

TOYOTA / VITZ
NSP135-2060603
(White)
(F PACKAGE)


2016 / 5

1300 CC
(

N/A

)
152,224

Automatic (Right)
MBSA
ETD 2023-07-30


ETA 2023-09-05

$3,900

$3,140

Save: 19.50 %

Under Offer

11134

TOYOTA / VITZ
NSP135-2062784
(White)
(F PACKAGE)


2016 / 7

1300 CC
(

N/A

)
143,660

Automatic (Right)
MBSA
ETD 2023-07-21


ETA 2023-08-24

$3,900

$3,140

Save: 19.50 %

Under Offer

11096

NISSAN / NOTE
E12-450852
(Grey)
(G ADDITION)
(PUSH START)

2016 / 6

1190 CC
(HR12)
82,419

Automatic (Right)
MBSA
ETD 2023-07-16


ETA 2023-08-24

$3,400

$2,706

Save: 20.40 %

Under Offer

11085

NISSAN / NOTE
E12-471006
(BLUE)
(MEDALIST )
(PUSH START)

2016 / 4

1190 CC
(HR12)
92,521

Automatic (Right)
MBSA
ETD 2023-07-21


ETA 2023-08-24

$2,900

$2,300

Save: 20.70 %

Under Offer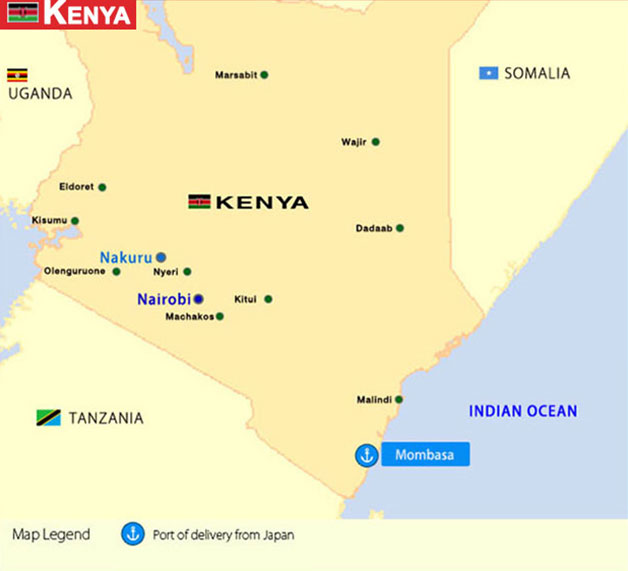 KENYA
Map Legend

Port of delivery from Japan
Service Area
transported via driver
City
transported via car carrier
transported via container
Reliable & Cooperative
We choose quality products and ensure mentioned features of selected vehicle. The company has exported more than thousands of various vehicles all over the Globe.
Affordable Deals
We purchase vehicles according to our own Grading Rule, along with strong relations with top shipping companies that costs affordable shipping charges.
Fast Shipment
We deliver your vehicle at the very first vessel available through the leading shipment companies for various destination ports that can carry your vehicle timely and safely.
Frequently Asked Questions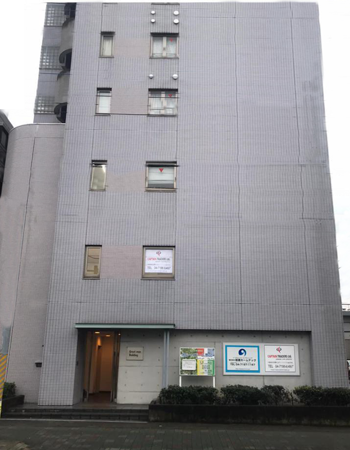 Location

Kashiwa City, Wakabacho 1-5, Postal No: 277-0024, Great Man Building 201, CHIBA-KEN JAPAN .
Business

Used Car Export
Exporting Area

Caribbean, Africa, Russia, Asia
Phone

+81-4-7196-6487
Fax
+81-4-7196-6486
Email
---